Food Supplements
The right supplement for your needs
The first few years of life are particularly important for the development of your child. To help you meet special needs and master the small challenges of life, Humana has developed a range of food supplements to help you supplement your nutrition.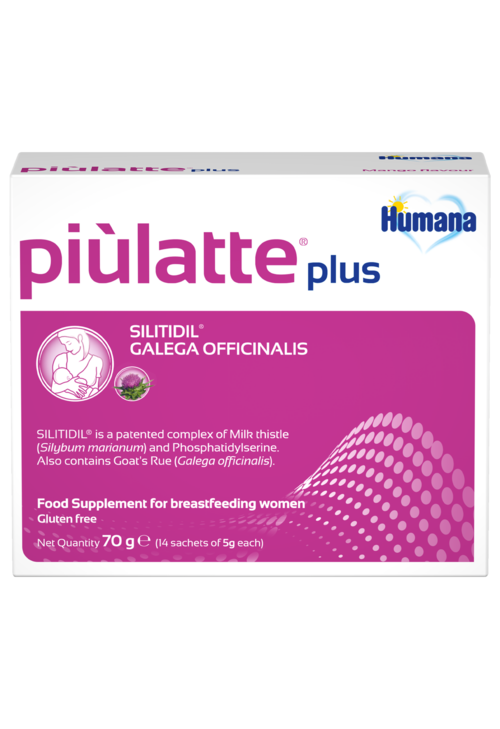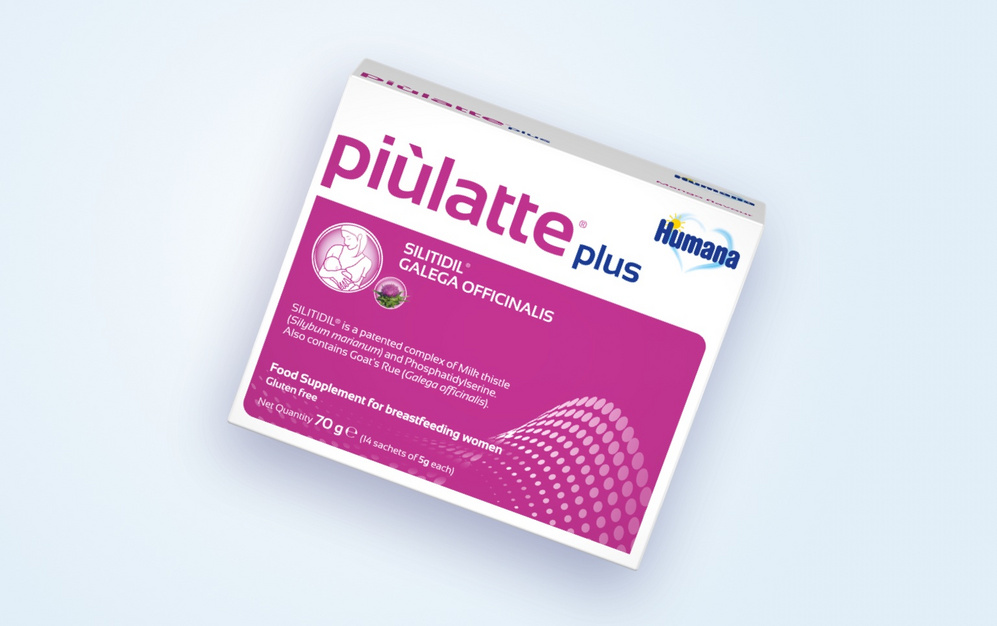 Supporting
breastfeeding moms
Your breast milk is the best your baby can get. That's why we want every mother to be able to breastfeed. Our food supplement Piùlatte plus combines milk thistle and goat´s rue that stimulate milk production[1] with a special delivery system, which improves the absorption of milk thistle[2]. Herbal based and scientifically proven – in a single use sachet for easy and convenient application.
[1] Zecca et al. Eur J Clin Nutr 2016; 70(10):1151-1154. [2] Willinska & Schleußner. Nutrafoods 2015; 14(3):119-125.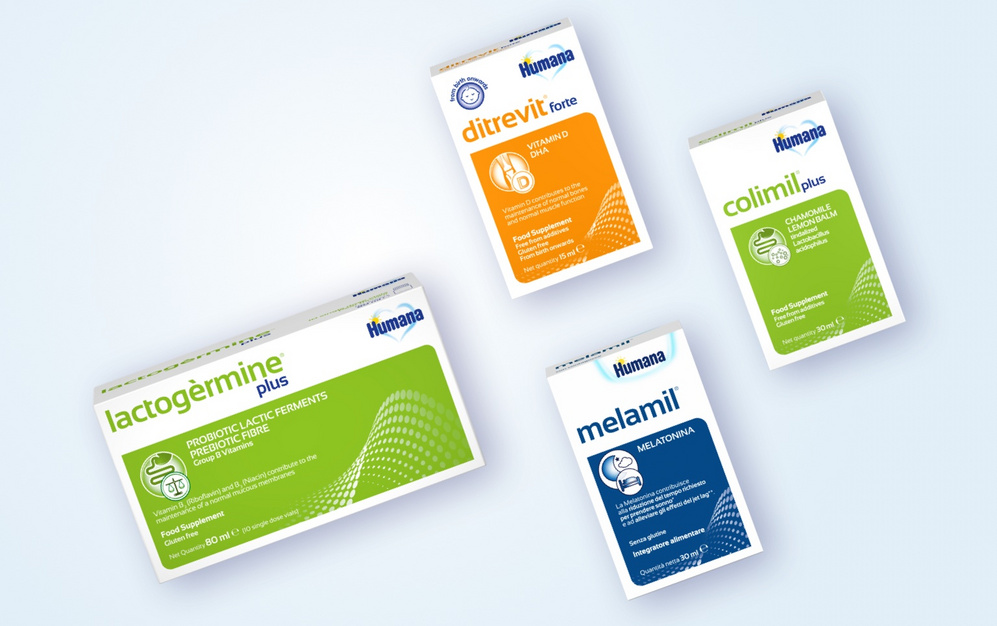 Food supplements to support specific needs
Humana has 20 years of experience in Food Supplements, making us a trustworthy partner. Our product range is based on vitamins, minerals, herbal extracts, and other substances that put a strong focus on the specific individual needs of you and your baby. Be it to prevent nutritional deficiencies or to build up the intestinal microflora - our Humana Food Supplements are clinically tested and are based on natural ingredients.
Our products for every need of babies and toddlers
As a global baby food brand we offer a wide range of infant milk, infant food & food supplements.