Special Needs
Supporting special nutritional needs
We offer a wide range of products that support premature babies and sensitive infants according to their physiological needs. We can also help with feeding challenges such as intolerances or disorders including diarrhoea, colic and constipation.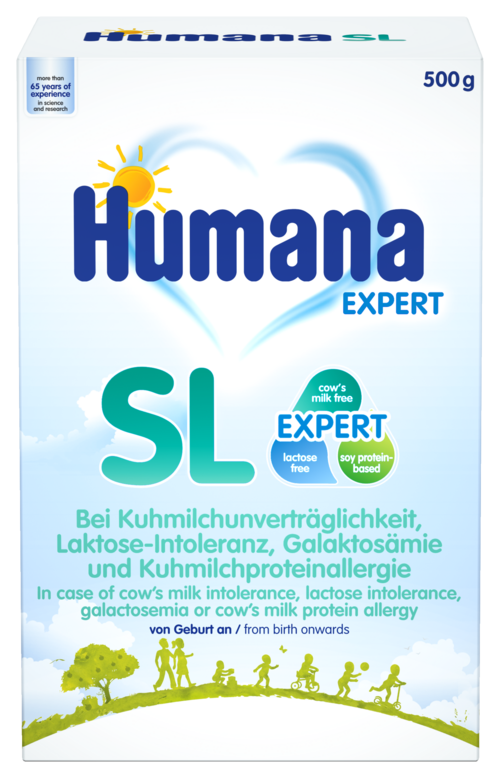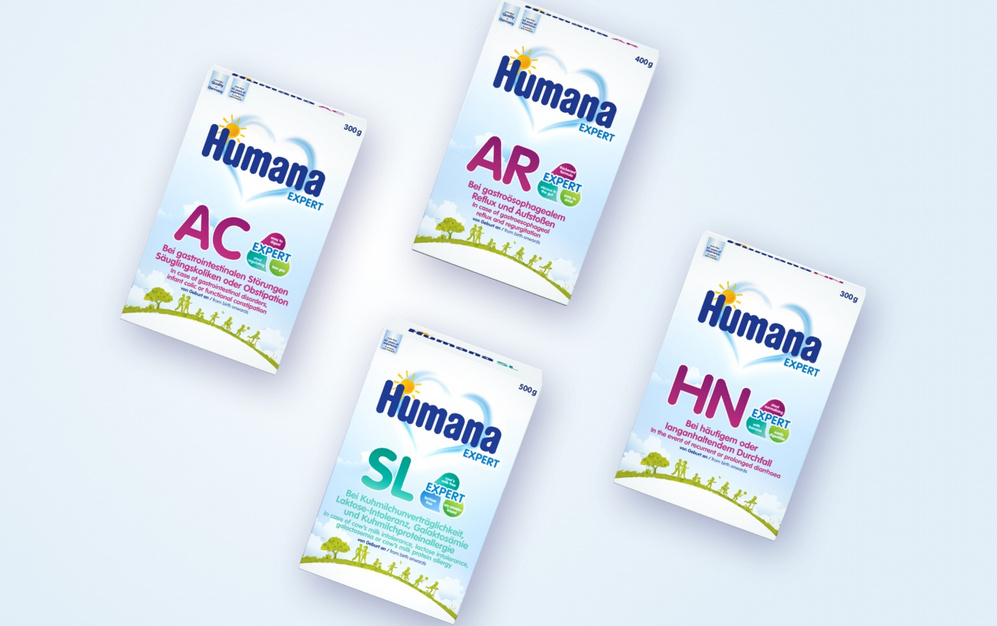 Products dealing with common challenges
Every baby is unique and some have individual nutritional needs. If your baby suffers from digestive disorders or feeding intolerances, they may need special care that is tailored to their individual needs.
With our Humana Expert range, we offer many solutions for common nutritional challenges such as colic, cow's milk allergy, regurgitation, and diarrhoea.
Pre-term milks – to support rapid catch-up growth
Having a preterm baby can be a big challenge for you as a parent. We want to support your baby's catch-up growth. For this, your baby needs more energy and special nutrients. Humana offers a selection of preterm milks that are used in clinics and pharmacies for preterm nutrition. These are appropriately tailored to immature and sensitive biological systems of premature babies.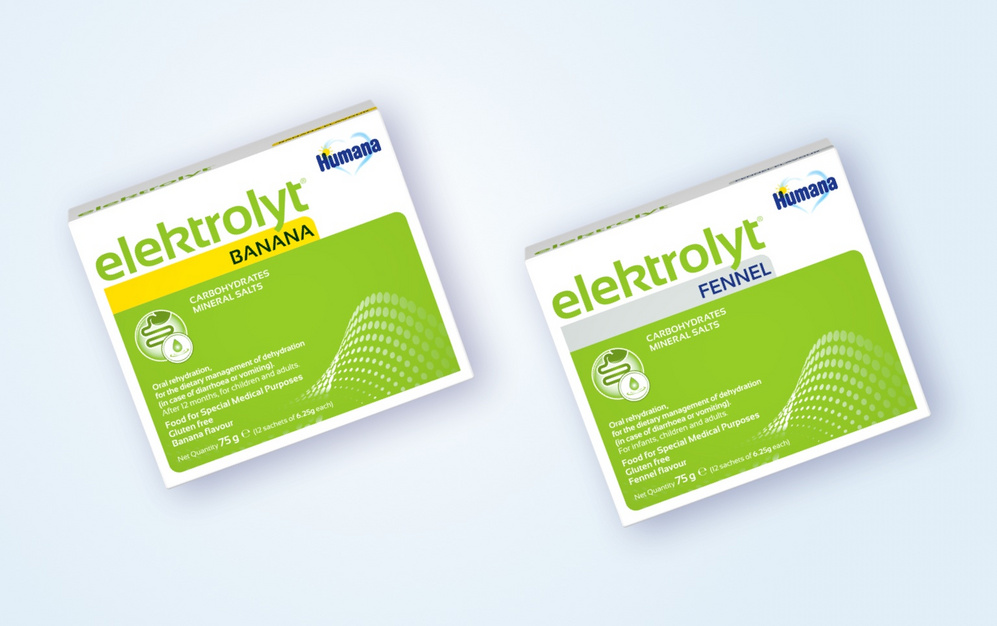 Elektrolyt - to fight dehydration
Children with infectious diarrhoea or acute gastroenteritis should receive oral re-hydration as a first-line treatment according to ESPGHAN/ESPID. Our Elektrolyt is a mineral mixture intended to balance dehydration states during diarrhoea or vomiting during the first three to six hours on the first day of diarrhoea. Humana Elektrolyt is a food for special medical purposes for the dietary management of dehydration in case of diarrhoea and vomiting. The convenient single use sachets are easy to use and come in two flavours – banana and fennel.
Our products for every need of babies and toddlers
As a global baby food brand we offer a wide range of infant milk, infant food & food supplements.