Infant Food
Infant Food – tailored to the nutritional needs of your child
A healthy and well-balanced diet is the best basis for an optimal development of the child. Humana's wide range of Infant Food follows highest quality standards. All products consist of strictly controlled ingredients. They are tailored to the nutritional needs of the individual stage of development.
Our Humana organic products are certified by LACON GmbH, DE-ÖKO-003.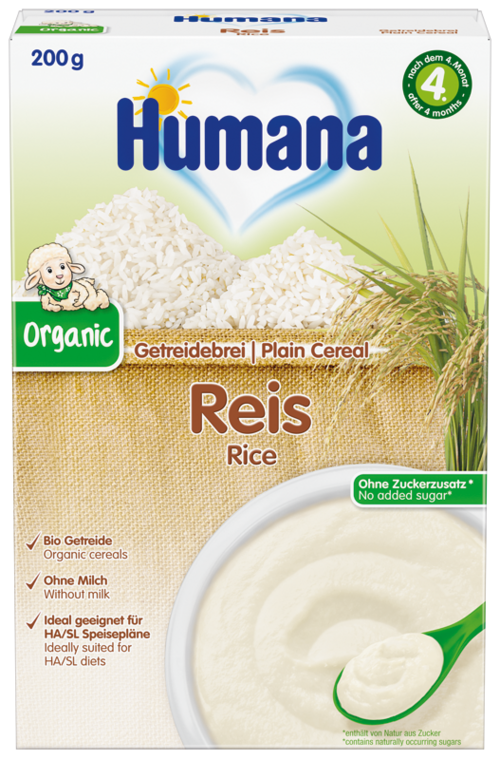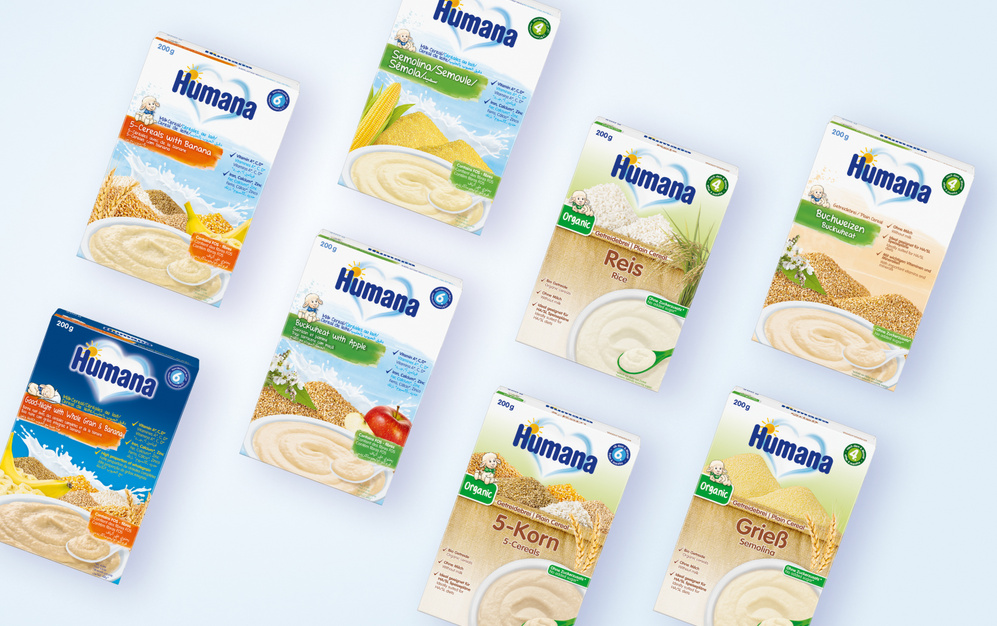 Cereals your baby likes to spoon
Weaning sets the course for your babies further development. It's the best time to awaken the enthusiasm for healthy eating habits. Our cereals taste naturally yummy and provide age-adapted ingredients and textures. They contain vitamins and minerals that support baby's growth path. No matter whether milk cereals or with pure grain – we only use carefully selected and controlled ingredients without additives like sugar or flavours.
We offer a wide range of milk cereals, plain and organic cereals.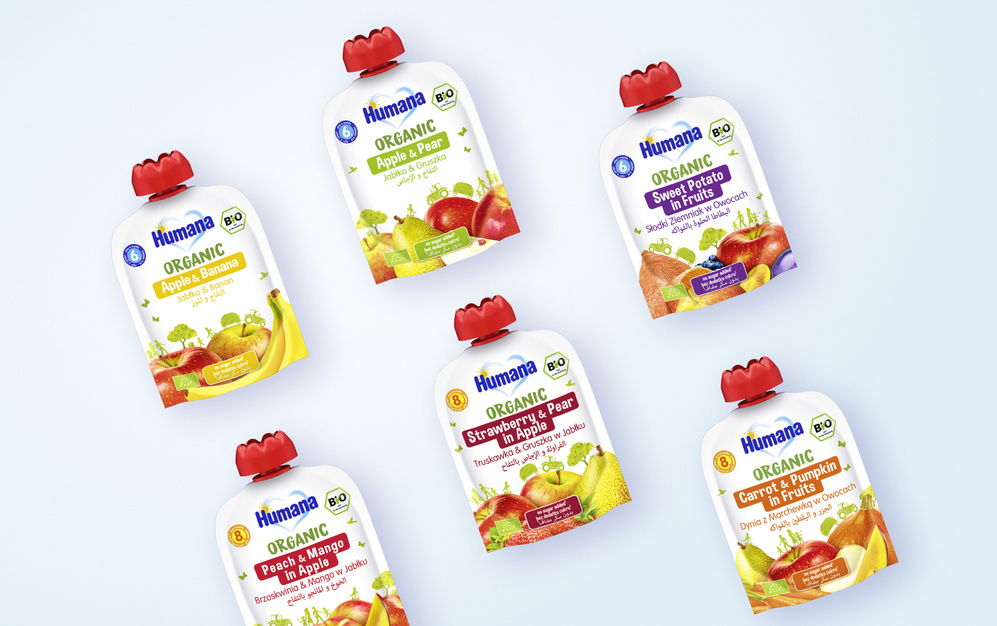 Pouches - 100% convenient – 100% delicious.
To give your little one the best flavor, we only use the fruits and vegetables from controlled and certified organic farming. We do not add any sugar or flavouring to keep the ingredients/fruits' delicious taste. The perfect and fruity snack for the whole family - at home and on the go.
Our pouches are available in several delicious fruit and fruit & veggie variants.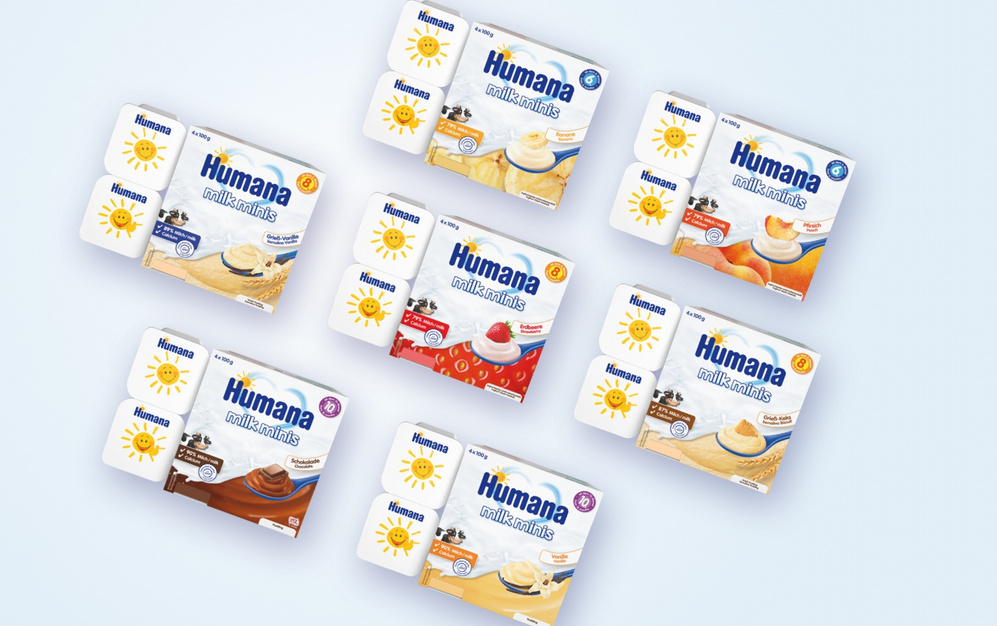 milk minis - yummy snack with the best out of milk
When things have to go fast, it's always good to have a good snack on hand. Our Humana milk minis are made for this. They are ready to spoon and ideal for on the go as they do not need any refrigeration. Our milk minis are available in seven delicious varieties all containing a lot of milk. You and your baby will love them.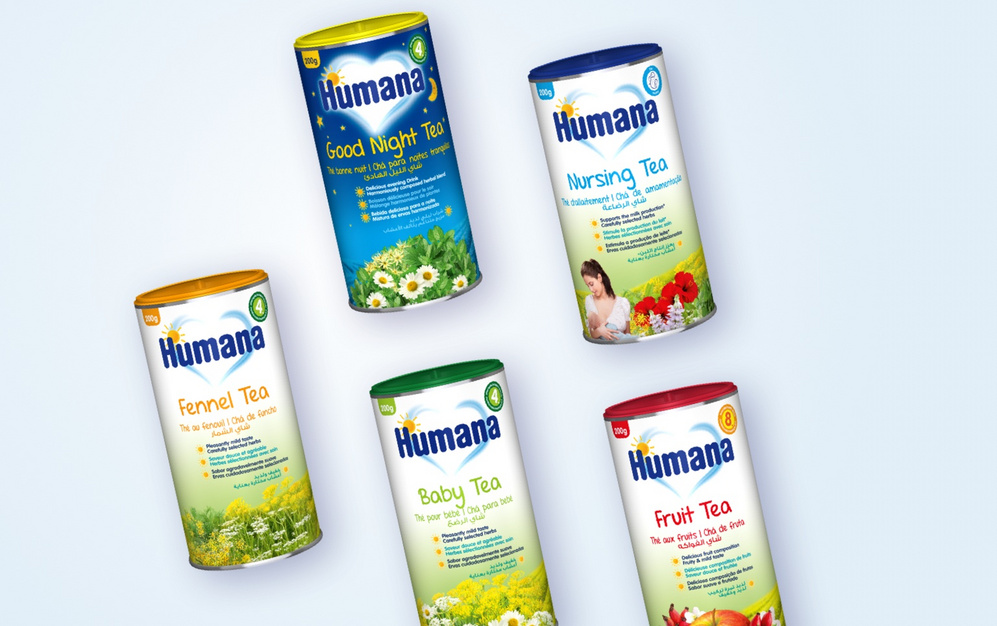 Teas for moms and babies
Whether mom or baby, a balanced hydration is important for both. Our gentle teas are perfect for quenching your thirst. All our teas are gluten-free and we do not add flavouring, colourings or preservatives (according to law). The tea can easily be prepared: just mix with boiled water and stir.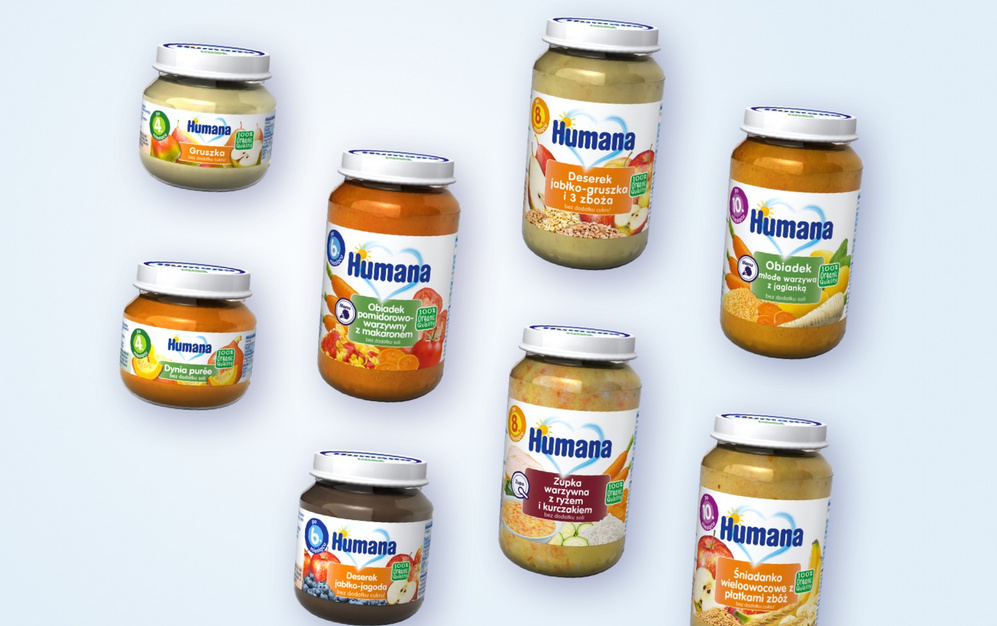 Jars made 100% from nature
Your baby is a miracle of nature. That's why we give 100% our best to support the growth and development of your child. All ingredients in our jars originate from organic farming. Our jars are inspired by moms' home-made, favourite recipes. Age adapted textures and delicious - just as you would do it yourself. A perfect start of the weaning adventure.
We offer a wide range of fruity and savoury jars perfectly tailored to your baby's nutritional needs. They only contain what is really needed - without adding sugar or salt.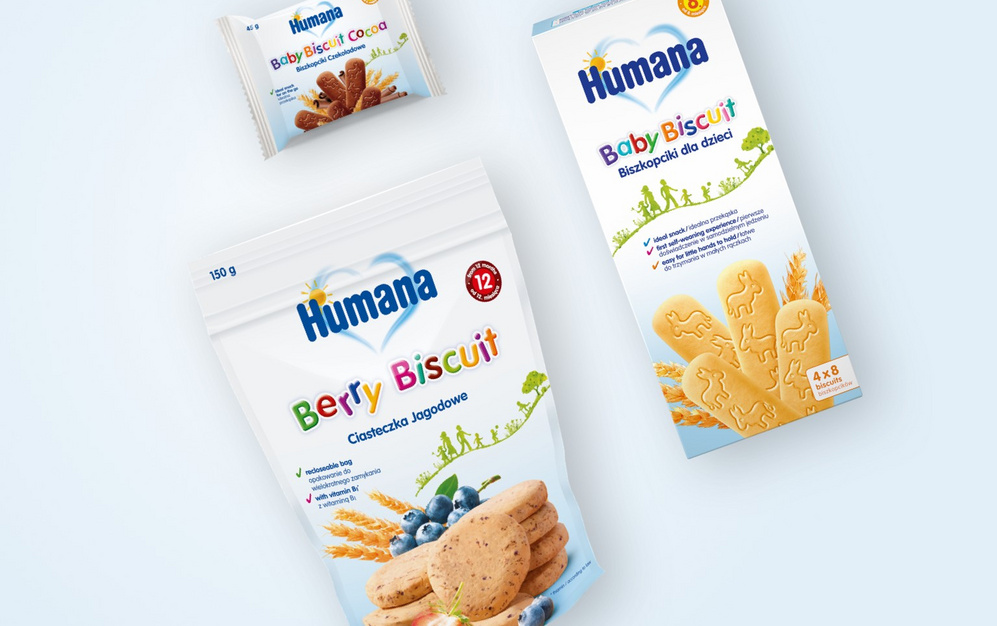 Biscuits - the perfect treat for in between
A varied, well-balanced and healthy lifestyle is important for you little sunshine. A conscious nutrition means also to treat your little one from time to time. Our Humana Biscuits are a delicious snack, suitable for babies and toddlers. Easy for little hands to hold it makes it the ideal snack for on the go or in between.
Our products for every need of babies and toddlers
As a global baby food brand we offer a wide range of infant milk, infant food & food supplements.